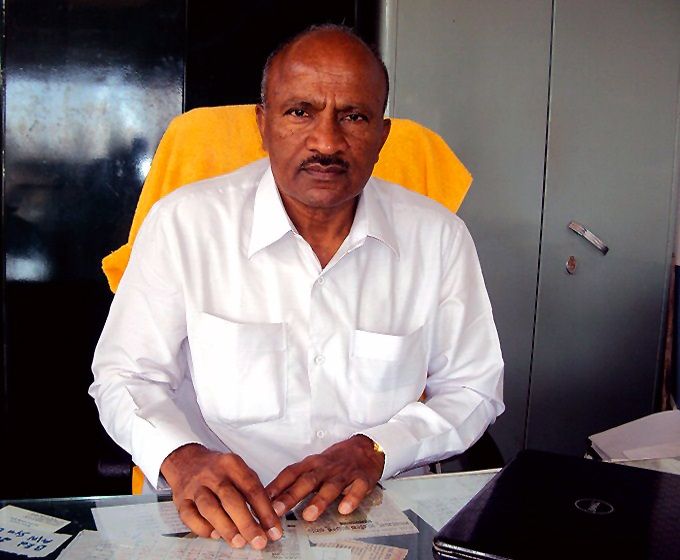 Sri. Doodashanaiah, B.A., LLB. is the Founder and Chairman of "Sri Nisarga Vidyavardhaka Seva Trust (R.), Tumakuru". His vision was to prepare the right personnel with right Knowledge at the required level in the required numbers to meet the demands of the growing economy in general & industry in particular, this vision was to be achieved by setting up world class institutions in Tumkur Where things were happening. It also prompted the promoters to form a body to design, develop & execute action plains envisaged. The body was set up early in the year 1989 with himself Mr. Doodashanaiah as President and his wife Smt. M. L. Vishalakshi as secretary. Mr. Doodashanaiah had his early education at his native place & after his graduation he took up his studies in B.A, LLB.. His wife M. L. Vishalakshi too is a graduate & has involved herself in running these institutions successfully.
He's the man behind all the success of this Trust. His passion for promoting quality education is tremendous. A man with vision for whom service and development are close to his heart. The Trust is set with Objectives to impart education at its best at an affordable cost.
His humility, knowledge and dedication have been instrumental in the institution's growth. His leadership has helped the institution to grow from strength to strength in providing innovative education.From time immemorial, students have completed studies in order to be able to educate other children like them.
His determination to achieve excellence is the driving force for the people around him to strive towards the common goal. He fosters team work among his academicians and students alike which is an integral part of successful workforce.